How I Reached 100 Subscribers On My Youtube Channel
Hi Everyone, So I Finally Hit 100 Subscribers on my youtube Channel #Swarnil ( Earlier My channel name was Unboxing Chutiyapa ).it requires efforts and patience to get your first 100 Subscribers, but I will make it easy for you with my experience. how anyone can reach 100 subscribers milestone quick and easy. I will share each and every detail which is important for you to reach 100 subscribers. I know the reality, you create first video in the hope it will hit internet , but in reality, you merely get 15 views on your youtube video out of which 9 is your's [FML], and 6 view's by mistake your friend watched.
when we start a youtube channel and start uploading video's
we start as immature and we don't have a good idea and understanding of youtube content creation
. we create videos we think it's funny and entertaining according to you, but in reality, it's not up to the mark, but the start is important even if it's not good to start you will improve over time. In the process of content creation,
you will keep learning every day you will be better than yesterday in terms of video editing, scriptwriting, storytelling, vlogging whatever you do that's how slowly but surely you will become a good content creator
. Remember to keep making videos now matters how bad you are I told you will improve day by day that's what I did I keep making videos and what that is how I get my first 100 Subscribers after 3 Months of video upload.
The happiness of getting the first 100 subscribers
How to get the first 100 subscribers on Youtube in India?
Reaching 100 Subscribers/followers From 0 is one of the toughest jobs on any platform, that's why someone told :
beginning is always the hardest life rewards those who work hardest.
But once you started you keep going, there are people who don't start because of the effort it required they don't want to come out of their comfort zone.


You Need to Learn Skills In Order To Grow On Youtube
I need to Put efforts for learning video editing and other stuff which is required for content creation, which includes :
Good Sense Of Video Editing
Understanding Where To Get Royalty-Free Music for your youtube videos.
Image Editing and Manipulation ( For Thumbnail )
Brain Storming To Write a meaningful script.
Youtube SEO ( Understand what title will be suitable for me, Length of youtube video's Tags Research for youtube, Understanding of Youtube Metrics to understand your youtube analytics )
Good Social And Interpersonal skills to build community and meet creators for collaborations.
Start with your mobile phone camera don't need to invest money to buy DSLR in the beginning, Too Many Creator's in India used mobile to grow one of the best example BB Ki Vines, Danish Zehen and there are many more, even I use a phone for vlogging and editing.
The only thing required to succeed on youtube be Creative and Create your unique style.
We Are Creators because we filled with creativity and imagination.

your style you will get over the time but make sure you make a similar type of content because if you make videos about the different niche you will get dead subscribers. that means you will have 100 subscriber's but you will get 10 views to rest 90 are dead subscribers.
I will suggest you to all the courses of Youtube creator academy if possible because youtube itself teaches how you can become successful YouTuber just like school curriculum:
➔ Getting Started For Youtube ( Foundation )
➔Content Strategy
➔Production
➔Channel Optimization
➔Money & Business
➔Policies and Guidelines
How Much Youtuber Earn with 100 Subscribers?
Youtuber earns a lot of money, they will show that they are rich so you stared youtube in the hope to earn money and become rich. but that lies not everyone earns money the only creator's who have a good number of subscribers and also get good views every month they earn money. i will talk about youtube money in some other post.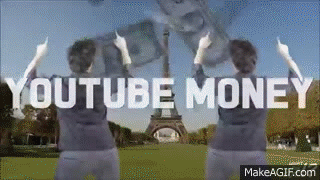 Dreams of everyone who start youtube I will be rich I will create my merch.
if You started youtube channel just to earn money from it, then hold my beer let me clear one thing you don't earn the way you think and social blade stats show, youtube can pay bills if you are bachelor/college graduates as you start growing you will not be able to survive in life from youtube money especially in India. better keep youtube as passion/hobby you will get time on your weekend utilize that time. I am doing the same work in IT Company as a software engineer and making videos on youtube, but my 100 subscribers I hit when I was in college, in 1 month I earn only 1 Dollar which is nearly 70 INR.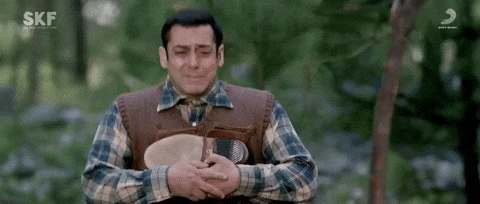 you will deny this fact but these It's a reality in India you can ask any creator in India, why you think YouTuber's make fun of youtube income by showing "Chillar" in QNA video's because they know the reality, but these Indian Technical Youtube channels like Cool Tech, Manoj Dey, etc make video for the people who don't understand the trap by these shitty content creator's. Indian Technical Channels are not worth it except some youtube channels I am going off the track but I literally hate India tech channel's because they just read article from Tech Magazine websites and News Website in their videos.

that's what I am not expecting you guys if you are planning to create your youtube channel bring creativity not make a video just for earning money but provide entertainment and information, and also add values to your subscribers because:
Values Create Values -




Mark Benioff From Trailblazer Book


7 Steps That You Can Follow to Reach 100 Subscribers Fast and Organic.
Upload regularly, Why Because Most Important Thing To Succeed On Youtube Is Consistency it's not about how many videos you upload it's about if you are uploading 1 video on 10 march next video should be on 20 March and next on 30 March. you need to build expectation and curiosity in your subscriber's mind that the next video will be after 10 days.
Upload custom thumbnails (a must! choose proper font and color scheme and make it similar for all the video thumbnails so that if they watch your thumbnail they get the sense it's your video without playing the video just from thumbnail you are feeding your brand image in their brain ). One common example is Neon Man notice thumbnail their is some similarity in all the thumbnails.
Be original ( Don't Try To Copy Someone else style create your own style ) Create a logo and an intro, write your own jokes, create your original meme take use of Reddit so that your subscribers can post memes. create your own branding according to youtube If you are not just Creator but also you are Brand.
Video Lenght Is Important to get Watchtime, Make sure that your videos are in the 5-20 minute range (they convert and rank better because of watch time, if you create shorted videos you will get less watch time on youtube how many minutes viewer watch your video is one important factor to success if you have good watch time on your video youtube suggest other people watch that video in suggestion feed.)
Do not use any sort of services to manipulate the algorithms, Don't cheat and try unethical ways to gain subscribers and views on youtube - the so-called sub for sub-services. They will harm or even ban your account. Do it "old school". Be patient. ( Be Authentic and genuine try to get an organic viewer's not Purchased on inactive viewer's )
Make every single video better than the previous one. ( Most Important if you will not upgrade sooner people will lose interest in your videos so always surprise your viewers by providing creative and different variety of content, try to understand your youtube analytics data to understand what your audience loves more make more video's on that particular topic and niche.
Don't run behind views, subscriber's and trending topic run behind like-minded people and building community. when you start growing there will be multiple type of audience they will expect something for which they subscribed your channel if that is related to trend and you are talking about your life they are never going to watch your video why because they want to trend, hot topics slowly they will become dead subscriber's and no one wants if they have 100k subscriber's and getting 10k views only it's happening so try to avoid this make content for like-minded people like you so whatever content you are making they will enjoy and never going to leave you.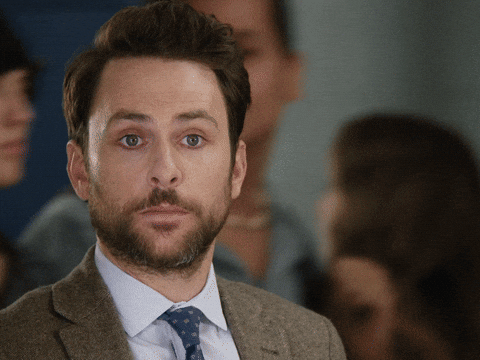 Every Youtuber Say He Will Be Consistent But... You know what i mean All The Best.
I Started With Phone Don't Invest Money In Begining
One common mistake I have seen people keep doing they think they need good DSLR, Beast PC for editing their video and Good gears but honestly whatever you have you start making a video from it. I started with Moto g2 Mobile phone and editing from Kinemaster ( Mobile Application ).



Once you learn the basics and start growing and when you think it's the right time to improve the quality of video then invest money on DSLR and Building PC for your Video editing and create a setup.


Youtube Algorithm And SEO On Youtube Videos
Now, You are creating awesome content everyone praising and enjoying your content but you are not growing more people not coming to your channel.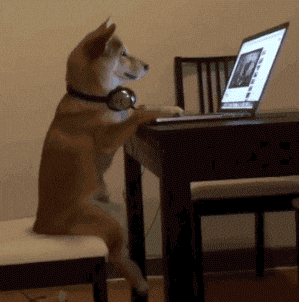 You Follow Everything but still no Growth
i.e because
the common mistakes that people do not perform proper Youtube SEO, Search engine optimization is important if you want your channel to be discovered by your type of audience writing the proper title to gain the attention of the viewer's adding right keywords for your video.
How To Do Search Engine Optimization To reach more people?
Here I am adding a few points which will help you to do Youtube Seo For your Videos Ask Question and what answer you get to choose it as your video title like What your video is About, Who all are the people who search this type of video, what information I am giving, how this video help viewer's. and there a few more points that you need to keep in mind :
Do keyword research (short and long-tail on your topic)
Include Primary keyword in Title & Description
Write at least a 500-word description and use 5–7 Secondary keywords.
Say your primary and secondary keywords out loud during the video because YouTube automatically transcribes the video and if it sees that your keyword is not even mentioned once in the video, it would think something is fishy.
Thumbnail remembers youtube is not always about creating good videos but how you are reaching more people to showcase your work, you can use clickbait where you will force the user to watch a particular video from its thumbnail preview. people complain about clickbait and I agree because if you do clickbait and not providing quality content, it irritates people and you will end up getting too many dislikes and hate on your youtube channel.
Remember Likes/Dislikes, Comments, etc are engagement metrics they also help if your audience comment interact in chats during live stream like your videos there is possibility youtube suggest your channel video's to new people it's opportunity to increase your subscriber's so, always ask your subscriber's to leave a comment and like on your videos.
Youtube Engagement Factor's
YouTube judges the quality of the video by the following data:
Comments (engagement)
Likes
Shares
Views
Channel Longevity (it has minimal effect, which is good news so if your channel is new, your video has a good chance of being shared)
So, when anyone leaves a comment on your video, always respond to it because it will increase the Number of comments & it will engage users. Engagement matter's a lot as it also improves the connection between you and your subscribers. Remember youtube is about creating community not just making videos.
First 15 second of Video
Engage users in the first 15 secs of your video. Tell them:
The problem
Prove that you are qualified to solve it
Proof that others have seen results with this solution.
Summary Of What will be in the video
And Apart from all this, you need good luck to grow on youtube, I have seen some good creator's who deserve millions of subscribers still struggling to get 100k Subscribers Don't be sad but be ready for disappointment if you are planning to start a youtube channel.



What We Learned
So I Shared Everything Which I Experienced which may help you guys to get your first 100 Subscribers, by sharing my story how I reached 100 subscriber's and how much money YouTubers make at 100 subscribers, we talk about skills required to become YouTuber, and then shared 7 Tips and tricks you can call it youtube hack to grow on your channel with organic views and subscriber's. we also shared how we can start with our mobile phones no need to invest money to buy DSLR, Youtube SEO what are the factors on which channel growth depends, how you can optimize your youtube channel to reach more people how to create a title for your youtube video's and keywords what are the youtube engagement factors and how you can gain audience retention at the beginning of 15 seconds of your video.
Do you know any youtube tips and tricks to grow the youtube channel that I missed please tell me I promise I will not share it with anyone 😌?
I hope you get the answer to your question by reading this blog post if you don't get please drop your comment below, I reply to everyone in the comment section.