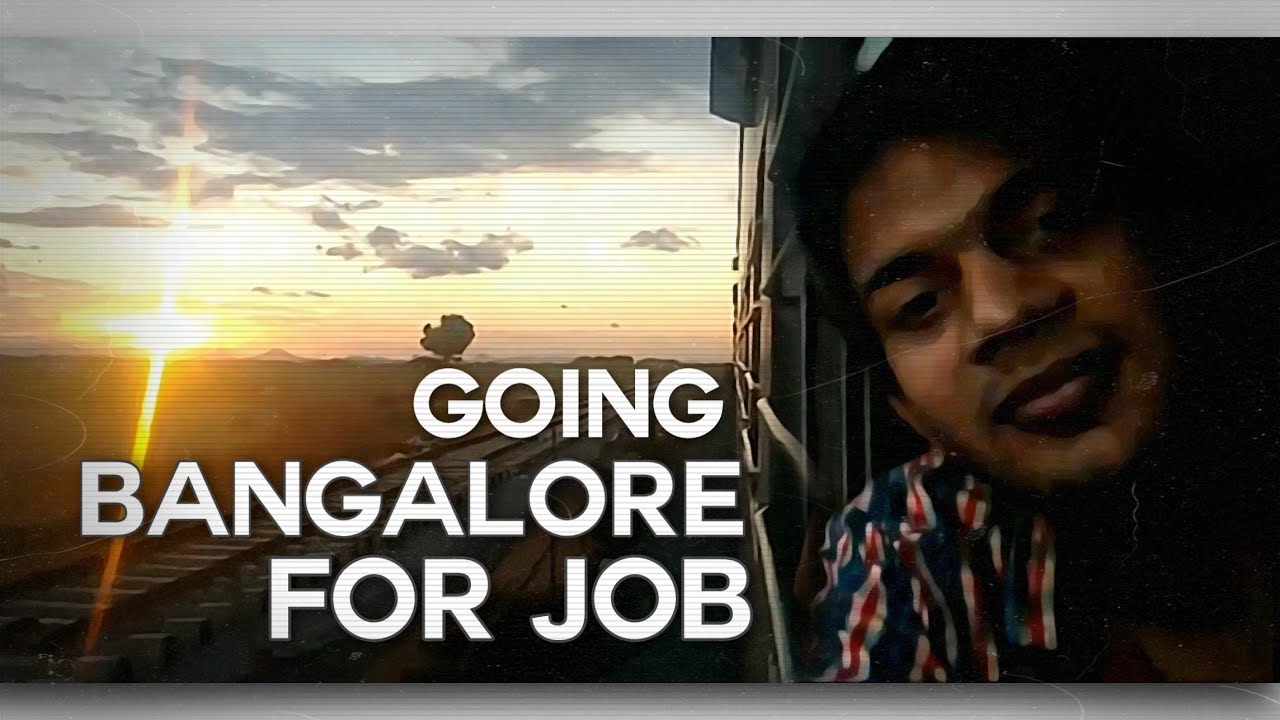 Why Going Bangalore?
In Short and simple words, I don't get a job in college and people told me that in Bangalore who doesn't get a job can land their first job because every day there will be walk-in( I don't have an idea about what is Bangalore walk-ins). And Let me share with you one fact I got rejected from some top MNC in My College ( Lakshmi Narayan College of Technology ) also known as LNCT Bhopal. I still remember the name of the company it all started with campus placement in 2016 with the first company Teksystem, Infosys, Wipro, Cognizant, LTI, Tech Mahindra, Tata Technologies, Amdocs and list goes on, 2016- 17 was one of the worst years of my life till now. But I am happy because that gives me time and realization that I am not a loser why I am living life like a loser.
Confusion what to do next?
You Know after college the majority of people experience this feeling what to do next weather go for Gate exam ( For M.tech), some start preparing for a government job, some start appearing in bank exams and very few simply sit scroll Instagram feed and enjoy life. but I knew I have to do something for my family they all are having too much expectation and hope from me I want to ask my father: if they can give me 1 year time so that I can try my luck on youtube but I never asked why because I stay 1 month with my family and observe financial situation is very poor, I am the only one who can make this better I was sad for so many things and also demotivated because all my friends got a job except me and a few more people.
Decided To Go Bangalore Get Job And Then Youtube?
I Booked a ticket on 17 August 2016, I started my struggle ( Real Struggle of life ), I always wanted to go to Bangalore but not like this, one question always eats me inside I am capable enough for job, Can i get job in Bangalore, what if I don't get I need to open Kirana store in my hometown 😔. But I Told My Self I will Give my best shot and let's see what happens.
I Shot My First Ever Blog?
When I was traveling to Bangalore I start recording my journey ( never thought it will inspire more people to come Bangalore like me ), I Shared about why I am going obviously you know for job search but I start telling about me, earlier I was making video on-trend but I uploaded my first vlog on my youtube channel and people loved it the way I express my story. especially, my friend, Sri Nath Bhu He Told Me you are good at vlogging he enjoyed. and trust me I never got such a nice response before
Going Alone And Lost My Purse in Train?
I Reached Bangalore but without purse Oopsie, I lost my purse in the train, Why God? thanks to my mom who taught me to divide your money at multiple places I lost around 2500 INR but I have 1000 cash still there which I placed in my bag. Luckily that day I don't carry my adhar-card, Pan card in my purse but it was safe in my Folder. No friend in Bangalore only one air hostess girl who was sitting near to me insist if I need any help but I am kind of person don't want to give troubles to anyone, I don't share this incident on my youtube video's because I don't want anyone know about it. after reaching Bangalore station.
This Is How I Reached without purse its Main Gate of Yeshwanthpur Railway station ( Facing Metro Station )
Once I reach Bangalore I booked cab reached my sister's friends PG ( Vinay Bhaiya Help Me a lot he is friend of my sister, my sis was working in Udaipur at that time ) then i shared this incident with Vinay bhai he told go PNB bank tell story and ask for new debit card i rarely visited bank before but now I have no option I learned how to deal in situation which is new and you think its worst but let me tell you don't be panic bro everything is having solution i got my debit card same day and teach one lesson, in train never allow Kinnar to touch you stay away from them. I Got My Purse :


Going Vinay Bhai PG after Collecting My Debit Card From PNB


Few Picture's I clicked during my journey from Jhansi To Bangalore from Karnatka Samarkranti Express
South India Is Beautiful
Wind Energy Power Plant Photo Clicked inside Train
Sunset From Train

After Reaching Bangalore I Searched PG which cost me 5000 for 2 sharing it was 6000 INR but I convinced my PG owner to give me in 5000.