Shivanasamudra Waterfalls ( History And Overview )
Shivanasamudra waterfall is on Kaveri river, from Bangalore its 132 kilometers, so you can definitely go for a road trip on weekends no need to apply vacation leave in your office you can visit shivasamundra in one day and return back. This is a segmented waterfall. Segmented waterfalls occur where the water flow is broken into two or more channels before dropping over a cliff, resulting in multiple sides by side waterfalls.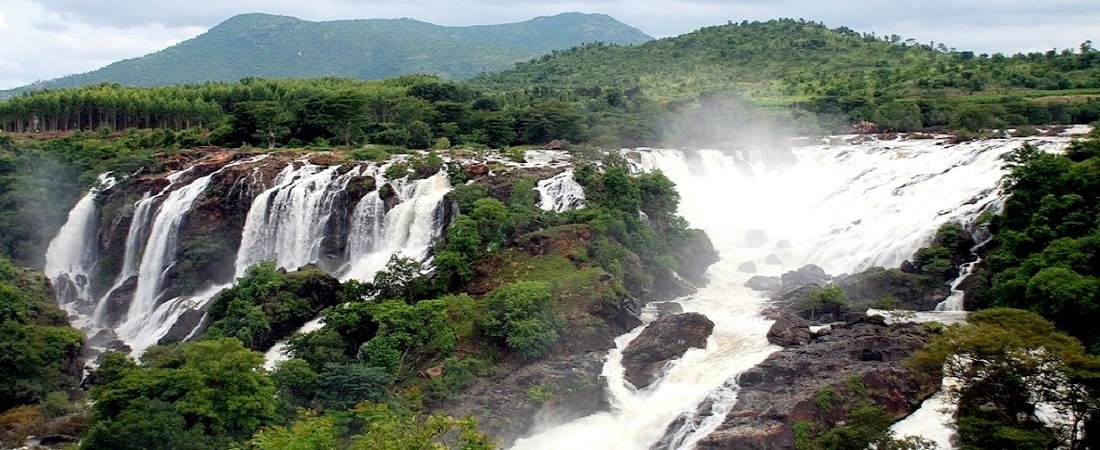 Shivasamundra Waterfall Image Source: trawell
A common misconception about these waterfalls is that the left segment is called Gaganachukki and the right segment is called Bharachukki.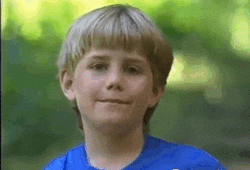 In reality, the Bharachukki falls are a few kilometers to the south-west of the Gaganachukki falls. This is due to the Kaveri river itself splitting a few kilometers to the south into western and eastern branches. The western branch results in the twin waterfalls of Gaganachukki, whereas the eastern branch results in the Bharachukki falls.
We Started From Bangalore
it was morning at 4 O'clock, 4 Bikes 8 Friends and Destination Approx 150 Kilometer. Once we reached the outer of Bangalore, we stopped at one shop for tea and light breakfast why because you never know when you will get the next shop on a road trip and in the morning chances are less than the shop will be open so better eat something in Bangalore itself. I was enjoying morning long ride cold air touching your face and your all friends enjoying chasing having a safe race. If You have crazy and good friends you have everything.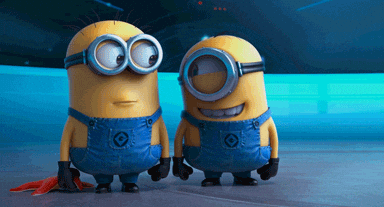 This Road from Bangalore To shivasamundram waterfall doesn't contain mountains it's a straight road. and after 2 hours 30 Minutes Kaveri river visible for us, we crossed one bridge that gave hint that we are almost near to the waterfall. and we reached finally after 3 hours of journey. people who were riding a bike. I am not sure whether they enjoy the ride or not but I was behind an initial 1 hour I enjoyed then it was hectic and tiring but the excitement of destination always remains the same so everything is worth it.
Shivasamundram Waterfall Travel Guide ( How To Reach Shivasamundra Waterfall From Bangalore )
There are two ways to reach Shivanasamudra from Bangalore.
From Bangalore, you can drive along the Bangalore Mysore highway till Maddur. Immediately after Maddur Bus station, take a left towards Malavalli. Keep going further straight from Malavalli and you'll reach Shivanasamudra. This route would take around 135 kilometers and the road is good upto Maddur, after which, the road condition deteriorates. However, this is the best road to reach Shivanasamudra from Bangalore. A non-stop journey would take approximately 3 hours from Bangalore.
One can reach Malavalli from Bangalore via Kanakapura. Take the Kanakapura road from Bangalore which is in good condition. Immediately after Kanakapura, the road branches into two. Take the road which is slight to the right to reach Malavalli. The left branch leads to Sangama, Makedattu and Chunchi fall. The stretch from Kanakapura to Malavalli is not in good condition and road repair work is in progress at some places. After reaching Malavalli, take a left turn to go to Shivanasamudra. It is advisable to avoid this route and take the Bangalore-Maddur-Malavalli-Shivanasamudra route instead, as the roads in that route are in better condition. Until sometime back, one would have avoided this route and take the Bangalore-Maddur-Malavalli-Shivanasamudra route instead, as the roads in that route were in better condition. Now the Kanakpura Road had been redone, and this route is shorter and the drive more scenic and enjoyable.
I Reached Shivasamundram Waterfall ViewPoint
So I reached Dudhsagar waterfall and it's the first time I have seen a waterfall like this I was sad because we can't go closer to it. Last year in 2017 some people died, so no one allowed to go near they restrict everyone. there is one viewpoint from where you can watch Waterfall. it was so beautiful and yet so powerful water flow creating a sound which looks like nature showing power. water hitting stone and flying in the air just like Smoke. I witness the beauty of nature. One should visit the Shivasamundram waterfall if he/she is staying near to Bangalore/Mysore. One of the best weekend gateway for Bangalore people who love traveling. I am going to add this place to My List/Blog of Best Place To Visit near to Bangalore. I enjoyed the waterfall view and also I love mango and other fruits that you will get near to the waterfall. I just love eating Mango with salt. Wallah Habibi.
Spend Some Time Near Kaveri River
After, Spending time at Shivasamundra Waterfall for around 2 hours, there is one place 5 Kilometer far from the waterfall near one bridge their we put our bags to take some rest and clicked some pictures. Everyone ( My Friends ) start doing what they like, I start Vlogging for my youtube channel, My Friends start clicking the photo, some of my friends believe in enjoying the moment leaving phone everything aside.
Returning Back To Bangalore
At 4:30 we started our journey again towards Bangalore why because our friends don't want to ride a bike in Night, because it's not safe to ride a bike when you are tired and sleepy. our main motive was to reach Bangalore in daylight. But man let me tell you riding a bike for my friends was not easy everyone was tired and feeling sleepy even I was falling asleep on bike and it was dangerous only we guys know how we completed the return journey from shivasamundram waterfall. and one of my friends saw ghosts too, sounds funny but trip bring new experience every time. I enjoyed this trip and suggest everyone visit if you are planning don't think just go. Okay, Bye and Drive Safe.
I Hope You Enjoyed My Post, If yes do share with people who love traveling and also comment if you already visited waterfall how was your experience? everyone's story is different