How it Like To Be Bangalore Job Seeker?
So I reached Bangalore on 17 August 2017, Some people ask what is the right time to come Bangalore for the job search so I will suggest when shifted you can follow the same process I completed my college in May 2017 I stay with family for 1 month giving time for myself, family and preparing for Bangalore Walkins ( Preparation Like solving Quant, Reasoning, and studying java from online portals ) you can also plan what actually you want to do in your life. Maybe there are some people who want to do a government job or some want to do business, but my suggestion will be Everyone should get experience in how corporate work. Well, we are going off the track (माफ़ करना मैं गलती मैं यहाँ वह निकल जाता ) Let's start with our Topic.

My First Month In Bangalore As Job Seeker
So I reached Bangalore, with the lost purse I hope already read last Blog Post where I shared my story how I reach Bangalore from the train. there is one friend my sister named Vinay he was only one I know staying in Bangalore so he guided me from Yeshwathpur station when exit in front of exit door there will be metro station take metro from Yeshwathpur to J.p. Nagar then he will pick me from J.p Nagar ( Those who don't know Bangalore is too far anyone who is new here will struggle in find location and venue ). I reached JP Nagar watching Bangalore metro crowd it's very different from Delhi metro, everyone looks busy, no one stalking girls. with headphones in my ear listening to Dino James Loser song.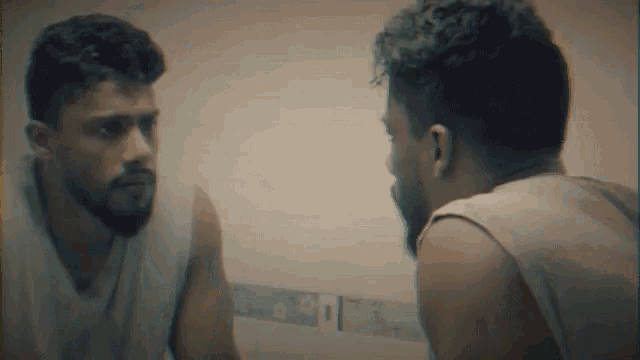 I reached J.P Nagar, Vinay Bro Picked me from J.p Nagar he was staying in BTM layout Bangalore. I stayed one day with him the next morning I start searching PG For Myself. and that brings us to the next story.
Where Job seekers Should Stay In Bangalore During Job Search? Or the best place for job seekers in Bangalore?
So My first question from Vinay bro when I reached BTM layout, which place will be good for me to hunt job, he suggested to me BTM layout because of these reasons.
Most OF Job Seeker's Stay In BTM Layout So You will meet people who are like you also you get friends in pg itself if you are coming alone.
There are hundreds of PG available at cheap cost compare to other parts of Bangalore. In BTM layout These are the rates of PG : 3 Sharing Will Cost You Near Around 5000 To 6500, 2 Sharing Will Cost You 6500 to 7000 And 1 Sharing Will Cost you more than 8000 INR. These figures when I came here in Bangalore in 2017 rates differ when you are planning to shift to Bangalore.
When You Attend Walkin's You can go in all the direction of Bangalore it will be convenient for you.
if you are planning to join a training institute in Bangalore, mostly all training institute you will get in BTM like Jspider's, ABC Institute, Lara Technologies, etc.
So I Shifted in BTM Layout, SLV PG For Gents Near Vibhyour School. Fighting with Shitty PG Food All every day, trying to convince me soon you are going to get a job and everything will be okay days are passing it's almost 10 days. studying and trying to get settled here, preparing myself how to start searching job how people in Bangalore attend walk-ins all these things this brings us to the next story.
My First Walkin Of Bangalore
So After 10 Days, I got to know how to find where is vacancy or walk-in( Drive ) is happening. it's simple There are few Facebook groups like MRA job seeker's, Bangalore Job Seekers ( BJS ) and some website portal's like gofresher's.org they post job every day, about next day walk-ins with proper job description, where this drive is happening you just need to wake up take your folder reach venue and wallah 1000 - 2000 people you will meet like you. and that's where you will understand your training and placement officer was right to go outside college you will understand how hard it is to get a job after college, I felt it anuj sir ( Training and placement officer of my college ). I attended TekSystem Walkin's and realized no I am not good enough to crack the interview. rejected comeback again start listening dino James loser song called my sister. and decided to join a training institute to make myself employable and get skills that are required to crack the interview.

- Realization -
I realized one thing my father is not rich enough that I can start a business only one option I have a JOB because my family never show but they all are waiting for my job, I am the only one who can make my family financial situation better, I enjoyed my life without thinking how my family able to give education by compromising their needs. I realized when I was at home for 1 month after college I literally cried inside I was a backbencher, I never tried to become good at study, I enjoyed my life as I wanted without thinking about my family is expecting something from me. but thanks to God that I don't get a job in college I understood real-life, practicality and everything, what is required to survive in this world. I started thinking that way if I don't have a job I will not going to get a good girl basically everyone wants a good earning guy for their marriage. people deny I have seen the reality and I want my wife/life partner to be kickass most beautiful, smart and funny. and I don't want to lose anyone who acquires all these qualities just because I don't earn and my family's financial situation is not good. I promised myself that I will be rich, I will fulfill all my parent's dreams and sacrifice they did. now let me tell one thing after college, my sister looking all my financial needs. she also sacrificed just for me his little brother because she never wants me to go to my town, she always think I am talented and you deserve to be successful, my father told me to become government teacher but sister told to my father I will take care of SHUBU ( MY Home Name ) expense and everything until get job. she was earning around 15k a month and send me 7k to 8k per month I don't how she manage money but I just can't thanks to my sister what she did for me. she even pays my training institute fees that brings us to our next section.
I Joined Jspider's Training Institute in BTM layout.
I decided to join training institute to get a job and here in Bangalore some of the training institutes is popular among job seeker's where they trained fresher's on Full stack java development ( Core Java, Advanced Java, SQL, Hibernate, Spring, HTML, CSS, Javascript ), after training they have to tie up with some good companies so schedule interview with them for you and if you are able to crack written and technical round, congrats you get job but it's not that easy as it sounds.
I was confused about which training institute should I join, so I thought let's take demo classes, demo classes are free of cost for 3 days, I have taken demo of Lara technologies, ABC And Jspider's and I like The way Jspider's teach and their approach. I decided to join when I joined fees was 23,000 INR. for Full stack Java Development course, some people who don't want to become developer they can take admission in Qspider's which is same but name is different and make sure when you join BTM Jspider's choose shisha Bhatt Java Batch and if possible S.N. Dixit For SQL they are the best faculty in spider's what I felt. based on my experience.
I am writing this blog when I got job and everything settled but I can still feel the pain of not having job, we always carry fake smile one question in mind all the time "When I will Get Job ", "Can I Get Job Or I need to back home" and I thought of quitting youtube, and there are so many things which taught me lesson and I am strong enough because of this phase of my life.
I Hope Enjoyed This Post Or My experience helps someone if you have not watched this video do watch and most important thing make sure you share this post to someone who is having need of it. and don't hesitate to comment down below I reply to everyone.