Who Is Aditya Narayan?
If you ask Unsuccesfull Singer ( Aditya Narayan ) some extra amount for carrying luggage he will definitely say ''Teri Chaddi Nai Utari To Mera Naam Aditya Narayan Nahi'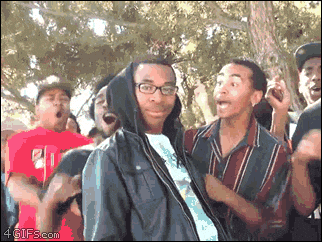 what you expect from an unsuccessful singer, not everyone is cool like Himesh Reshammiya. okay fine, he is also not famous by name but people know him as TV anchor and host. I don't hate him trust me it's just I am trying to make post funny, I know I am failing so I will add this GIF. to show I love Himesh Reshammiya After surroorgasm memes. you should check it out you will become a fan of Himesh Sir Again.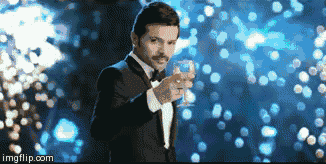 What Actually Happened?
Aditya Narayan was carrying extra luggage during the journey so Indigo Airlines staff asked him to pay extra amount for carrying extra weight then Aditya Naryan got triggered and then he said something which becomes history or I should say viral meme material for meme pages in India he shouted on Indigo staff or maybe warned "Teri Chaddi Nai utari na to Mera Naam Aditya Narayan Nahi" and I think that's bakchod Baba Ji Job Of I forgot his job is to "Kache Fadna ( Tearing Underwear's)" meme page started making memes on it.
Memes On This Topic?
You will listen this from multiple times our meme pages and meme stars can make a meme from anything they convert something trending news into memes here is some of the memes i am adding like :
Super Underwear Disappeared who did this Aditya Narayan
Chatting With YoAur Girl but in Aditya Style
And Then This One
There are so many memes that you can google and search on social Media just use #adityanarayanmeme you will get more memes and also you can watch some of the memes in my video too if you have not watched yet. I hope you enjoyed my post if yes then comment down below what you enjoyed in this post. you can read more stories like this in my Hashtag TV category.